Hi Paul. Unfortuanately, I don't know about that difference. Sorry.
Hey - do you know anything about my Revelation X-III electric guitar? s/n 007406 - can you say where and when was it made?
Hey Kristin,
I have a hohner acoustic hw03 with the serial number 0012362266 any idea when and where it was made?
Hey. Not really sure about the exact year for that one, but should be something around beginning of the 1990ies.
Hi Kristin
I have 2 Hohner Strats, one is a gorgeous metallic pink MX, I have no idea what the serial number is, but I know that one is 80's from when I owned a new one. I have a second from the Arbour series that I'd l;ike some help with though please.its cream, but may be a refinish, it has a true Fender style headstock with Hohner Arbour Series on it, a rosewood fingerboard and a skunkstripe down the back of the neck with Hohner Arbour series stamped on the neckplate with a serial number of E710457. Any info you can give me would be great. Many THanks. Stuart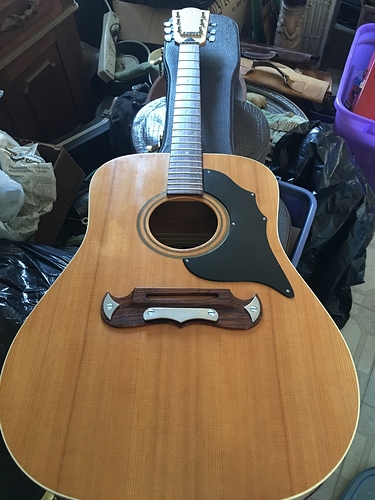 Hello! I have this nice hohner contessa acoustic guitar. Model no. HG-670. Serial no. 28708 700. Can anyone tell me any info about this? Thank you!
Hey there. I recently purchased a Hohner Professional L75. The serial number is 8932093. Was this guitar made in 1989? Any idea where it was made?
Dear Kristin, dear all! I got hold of a Hohner B2A bass guitar in gray color with a D-tuner bridge, the serial number reads 04052590. I wonder if you can help me find out about its year and place of production and some basic specs. The previous owner said it was stuffed with EMG Select pickups, but he swapped those for a pair of EMG HB. My respects and thanks in advance!
Hi Kristin, l have an acoustic guitar hw 300g tbk with serial number 6014101395.
It is possible to check the year it made?
Dear Kristin, I have a Hohner Professional ST 59 Lefthand. Serial number is C210615. Could you please give me some informations about it and an assassment of their value? Thanks in advance
Hi Kristin,
I have SG Lion Proffesional, and my serial number is : 8854128
Can you tell me what is the Year of production and Country origin?
Hello Kristin! I know you're getting pounded by these requests, and I really appreciate you doing this.
Is there any way you can help me with some information on a guitar I just bought? It's a headless, red "The Jack" 6-string guitar with the serial number: 8853284.
Any idea when/where it was made?
-Andy
Hi Kristin can you tell us any thing about my The Hohner Professional TE Custom serial number 8934320. All the best Tanya
Hey Andra! The SG Lion was built from 1988 - 1994 in Korea. It was one of the premium models of the Hohner assortment with sales prices between 1.200 € and 1.400€ (prices at that time!). The guitar with the serial number 8854128 was made in 1988.
Hey Andy! Thanks… I try my very best.


The Jack was a very popular Hohner model made from 1988 - end of the 90ies
Your guitar with the serial number: 8853284 was one of the first "Jacks" made in 1988 in Korea.
Hi Tanya,
Here is an excerpt from your archives from the TE Custom:
body: Californian solid maple; bolt on one-piece Canadian rock maple neck; 21 nickel silver frets; colour: black, transparent violet (until 1994), sunburst (from 1994 on); 2 HP single coil GS-11 + GS-12; 3-way switch; vol/tone; gold hardware; graphite nut; deluxe machine heads; standard TE-bridge; USA-Wings strings (Fender)
Your model with the serial 8934320 was made in 1989 in Korea.
Best regards,
Kristin
Hey ! My mum bought an Hohner HC06 a long time ago, and I played on it my whole life. I'm actually searching which year and where it was built… but there is no serial number on it… the only number there is is "4033908960", it's written in the body next to the sound hole… Could anyone help ?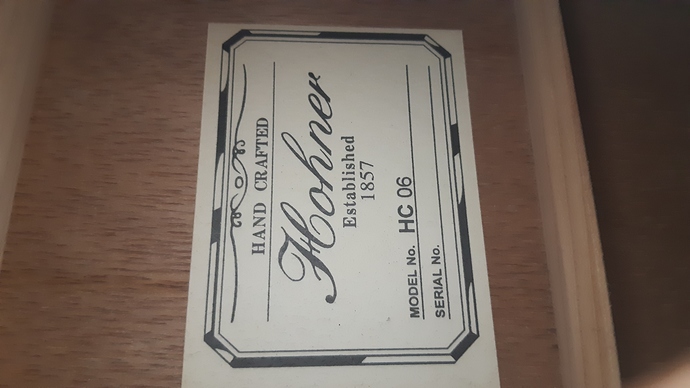 Hi all,
I've inherited a Hohner B2A headless bass. S/N: 8855975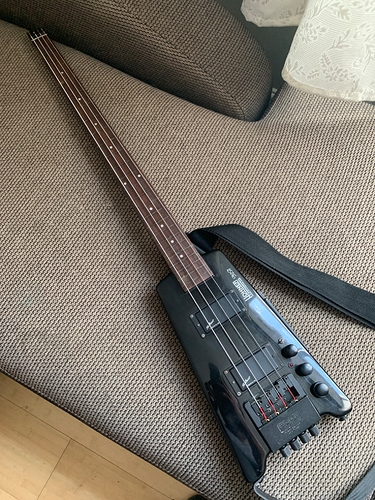 Could you give me any info on it regarding where it was made and such?
Looking at previous posts, it would seem that the 88 part of the serial number indicates that it was manufactured in 1988.
Is there any more info you can provide?
Many thanks in advance!
Yes, you made the right conclusion. For the B2A model the first two digits of the serial number represent the manufacturing year. So your guitar is from 1988.
This is is some more information on this model from our archives:
headless bass; body: Californian solid maple; through neck: Californian maple with ebonol fingerboard; fretless; colour: black; 2 Select, designed by EMG; bass humbucker; active tone control, on/off; vol/vol/tone: treble/bass; black hardware, Steinberger; Fine-Tuning-Bridge
Thanks Kristin, that's great