Why buy a custom harmonica?
Players whose main focus is on clean single note playing which goes outside of the diatonic scale find custom harmonicas indispensable for playing jazz, swing, world music and other modern styles requiring chromaticism through overbends. Players focusing on blues, folk and American roots music often don't find them quite as essential and see them more as a luxury. However, many beginning and intermediate players who are developing basic playing skills, including note bending, are much more satisfied with the results they obtain from a custom harp due to its far greater ease of playing, which makes these techniques easier to execute.

How does someone become a HOHNER Affiliated Customizer?
In order to provide a guarantee for the consumer that anyone certified as a HAC is capable of a level of craftsmanship which fulfils the highest possible expectations, it was necessary to agree upon an unimpeachable and widely accepted independent authority to bestow this revolutionary new seal of quality. To this end, HOHNER entered into a close cooperation with harmonica customizing pioneer and master player Joe Filisko.
The first person to commercially market modern customizing services, Filisko is one of the world's leading experts on blues and other traditional harmonica styles. He has long been a dedicated proponent of the HOHNER Marine Band harmonica, and it is certainly no coincidence that a substantial majority of harmonica customizers worldwide choose this model as the basis for their work, whether when building instruments for traditional players, or for state of the art contemporary stylists. The Marine Band is the original, the benchmark against which all others are judged.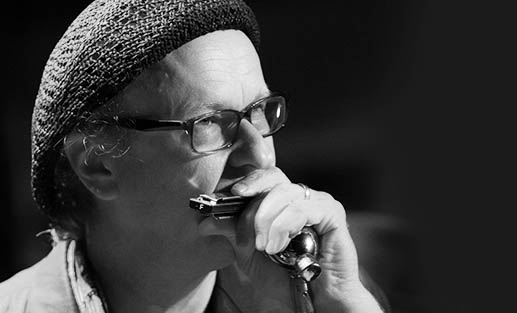 The Certification Process
If their application is accepted for consideration, HAC candidates are required to submit samples of their work to Joe Filisko for assessment. HOHNER may not influence his decision in any way and his answer will be either "yes" or "no". Only those applicants whose work satisfies his exacting standards will be granted certification as a HOHNER AFFILIATED CUSTOMIZER and may use logo and certification in their advertising, while undertaking to work exclusively on HOHNER instruments. Not more than one person per year is approved for the HAC program. All applicants for HAC status must offer full customizing on a professional basis.