---
The present day Marine Band 1896 has stainless steel covers, which do not discolour through playing. You only need to wipe them down with a soft cloth. Older examples however have nickel plated covers, which lose their shine through contact with saliva.
---
as you are putting in your mouth, do not use any harsh cleaners like oven cleaner, WD40, ammonia. They also thin the plating making more pitting in the future. saliva on kitchen towel rubbed in circular motion keep repeating this hope this helps.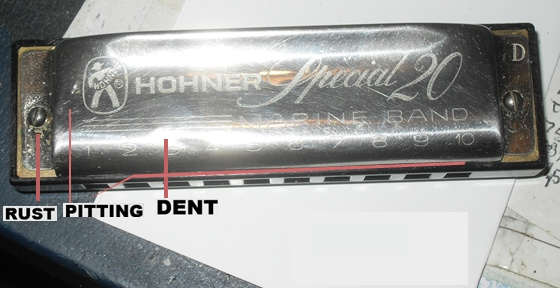 even this looks bad after repairs inside and out now happy to play.
---