Hello and so happy to be a new member! I have a recently acquired box that I can't find in my limited experience and accessibility to old advertisement pages/catalogues. I hope to bring this beauty back to playing condition but am curioius of a model identification or vintage. There are several interesting items I've noted:
On the end of the keyboard where the keys of AD are stamped, there is also a number "5".
Reeds (of the ones I can read) are stamped with "O".
It is the older treble action but with white keys (as you can see, I will have to fabricate two replacements).
Bellows straps appear to be original with the HOHNER stamped into them. There is also a hohner metal tag on the box. Otherwise no Hohner logo artwork on the case. (A possible knock-off that had Hohner parts later attached? )
All interior workings appear the same as the twenty or so Hohners I have through my hands the past year or so.
Any advice or information would be greatly appreciated!! Again, thanks for allowing me to join!!
Scotty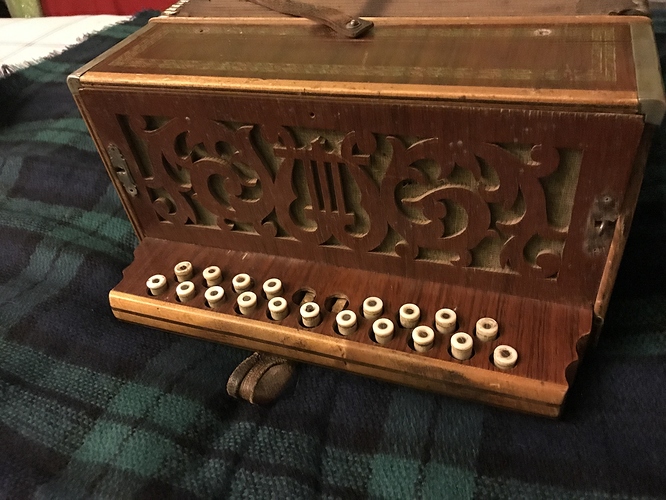 !