Hello everyone.
Thanks for having me on the forum.
A friend of mine has asked me for help with getting some more information on a Hohner miniature chromatique echo accordion that he inherited from his father (who inherited from his father?).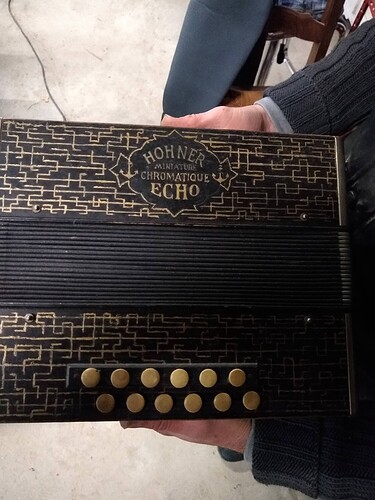 He has the accordion, but no more information about it, so all would be gratefully received.
I have a feeling that he isn't going to learn to use it, and so if anyone also has an idea of its value, that could be very helpful too please.
Many thanks.
All the best,
Mark
PS I have two more pics, but am being told that as a newbie I can only put one here