Hi can you tell me anything about a hohner i found online, professional st metal s (used) 8822026
I have a black LP copy with serial number 78180. any info on this?
Greetings,
I have (what I believe to be) a Hohner HG 596 acoustic with serial number: 998035. I'm just looking to date the guitar and confirm the model number. This is/was my first guitar when I purchased it secondhand in 1997.
Thanks!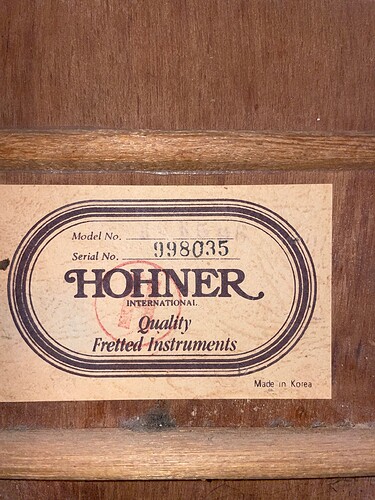 Hi,
I have a Leyanda Line LW425B with a serial number 8808204. I would like to know if you could date it for me and, if possible, tell me where it was made. Thanks in advance to anyone who replies.